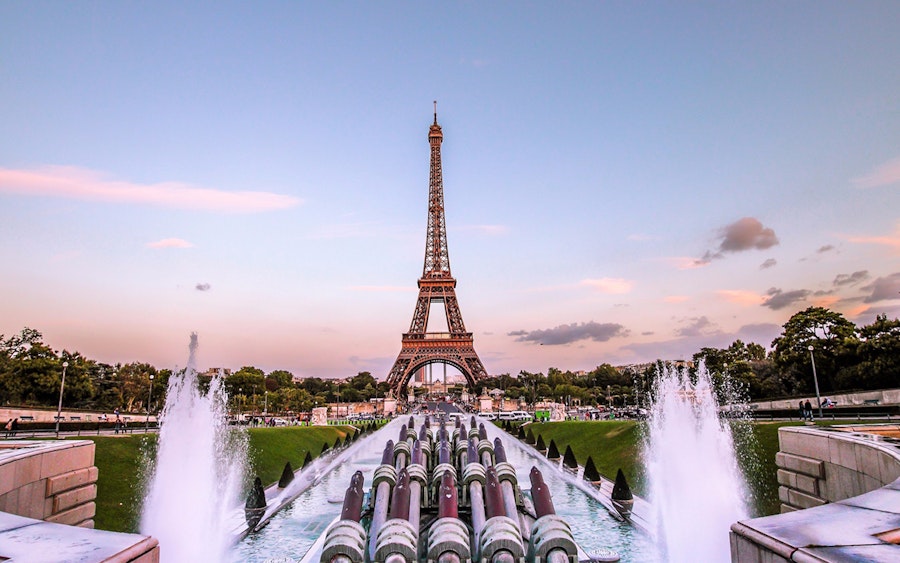 Skip The Line: Eiffel Tower Tickets with Host
Variable
Popolari
Biglietto
Salta la fila
Con guida
Con i local
E-Ticket
Da sapere su questa attività
Why You Shouldn't Miss This
With visitor attendances exceeding 7 million, the Eiffel Tower is widely regarded as the most popular attraction in the world. The Tower received nationwide criticism during its early years, but since then, it has gone on to become the national monument of France and international symbol of love.'Touristy' or not, a visit to the Eiffel Tower introduces you to the French culture and teaches you the significance it's held through the years.
The Tower offers stunning views of Paris, giving you a near-perfect aerial view of iconic Parisian landmarks such as the Arc de Triomphe, Louvre, Trocadero Gardens, etc.
Your Experience
Upon confirmation of your booking, you will receive a single voucher for both the attractions. You need to collect you tickets from the mentioned pickup location by showing this mobile voucher. The Eiffel Tower is the only timed experience of this combo and will require you to be there at the exact given time. The Seine cruise tickets are valid for the entire day and can be redeemed per your convenience.

Eiffel Tower 2nd Floor Tickets
The tour departs from this location 15 mins prior to the designated start time from 38 Avenue de la Bourdonnais. We suggest you get here early. From here, you will be taken through the priority entry of the Eiffel Tower. Enter the elevators and head to the 2nd floor.
From here, you can enjoy views of neighboring Parisian attractions such as the Seine River, Montmartre district, Notre Dame, Champs Elysees and others. If you are in the mood for some thrills and frills, we'd suggest you take the stairs down to the 1st level. This is the largest level on the tower and has a see-through floor in place. The feeling of walking on this transparent floor is unique and is bound to give you the chills.
Once you're done enjoying the views and have had your Eiffel fix for the day, you may take the elevators back down. Fair warning, these can have long queues and your tickets don't give you priority entry on the way out. If you wish to bypass these long lines, we'd suggest you take the stairs down.

Seine River Sightseeing Cruise
On this cruise, you'll get a chance to take in Paris's most famous landmarks, including the Notre Dame Cathedral, Eiffel Tower, Conciergerie, Institut de France, Grand Palais, Musée d'Orsay, Hôtel de Vile, Cite de la Mode, Invalides, the Assemblee Nationale and the Place de la Concorde.
Your cruise is also inclusive of audio commentary, thus making this a holistic experience. Similar to the Louvre Museum access tickets, the Seine Cruise tickets will be valid for a year and can be picked up at Port de la Bourdonnais, 75007 Paris in exchange for the confirmation voucher.
Scopri di più
Mostra di meno
Funzioni
Culturale
85%
Turismo
75%
Originale
50%
Collezioni
Questa esperienza è parte di queste collezioni